Most of the people who visit your site won't just give you their email address.
Some visitors guard their email for security and privacy reasons. Others are simply too busy and don't want to fill up their inbox.
To grow your email list quickly, you need to use incentives.
Giveaways encourage those who visit your site to engage with you.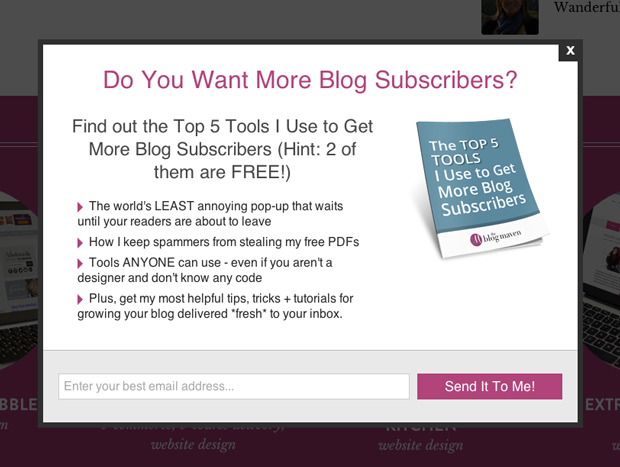 What Makes A Great Sign-up Incentive?
Great incentives — the kind that are effective at capturing emails — are powerful enough to overcome any hesitations and quickly build your list.
To create an offer that's truly tempting, you need to giveaway something your reader will value.
Most companies offer a product incentive, like a discount or free shipping. That can encourage visitors to put in their email, but you run the risk of them unsubscribing as soon as they take advantage of the offer.
Instead, show how valuable you are. Start to build trust. Give them a sneak peek at what you can do for them.
Effective giveaways include:
A product that's really interesting or helpful — something they would typically pay for.
A solution to a pain point in their life or business.
Valuable advice on how to achieve a goal.
If your incentive delivers, you'll have captured more than an email address. Remember, you want to turn these people into customers.
Here are 4 irresistible sign-up giveaways to grow your email list.
1. Introductory Email Series
Welcome new subscribers with useful and engaging content. Keep the information focused on what your audience needs and what services or products you provide.
New subscribers will receive a new email every week. The frequency of communication will help establish trust and showcase your expertise.
How To Do It Right
You can either write new content or collect information already published on your blog. Split it up into portions — anywhere from 5 to 20 weeks is a good place to start. Then set up an autoresponder through your email newsletter service.
2. Easy-To-Use Template
Templates effectively provide your readers with a quick solution to a problem. It should be easy to implement — simply fill in the blanks. And it needs to be effective. If you have a case study, share it.
For example, your template incentive could be a simple client proposal form, or a bundle of your 3 favorite cover letter designs. Whatever you choose, make sure it's something your readers want.
How To Do It Right
Create the template in a software most people have access to, like Word. Utilize color and simple design elements to help your template look professional. Convert your file to a PDF and include it with your Word file so it can be easily printed.
3. Informative E-Book
Though it takes a little extra time to create, an e-book is a powerful incentive — especially if it alleviates a particular pain point.
Keep the length of your e-book to fewer than 50 pages. Think of it as one big instruction manual. Each chapter should build on the last and include information on a particular step or subtopic.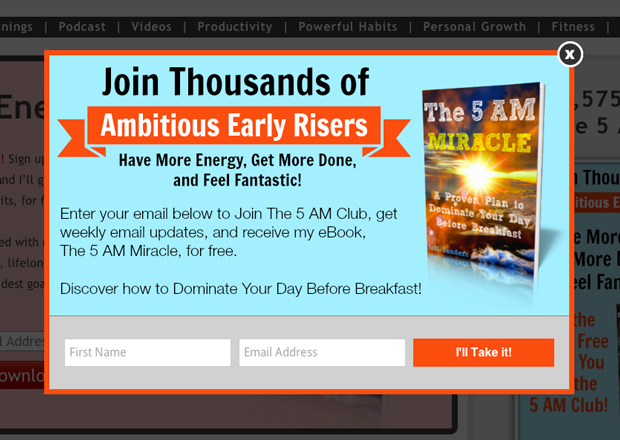 How To Do It Right
Write your e-book in a word processor. If you don't know what to write, create an outline and tackle one section per day. Structure your e-book in an easy-to-read format and convert it to a PDF.
4. Video Course
If you've had success with webinars, consider creating a video course for your audience.
You may choose to focus on a single topic or create a series of videos to solve multiple problems. You could speak directly to the camera or narrate a slideshow with a voiceover.
For an extra perk, have your video series transcribed and include a simple PDF version in your download. Customers who prefer to read will still benefit from the information.
How To Do It Right
A video series requires specific equipment to achieve high-quality video and audio recordings. For editing, you'll need to either purchase some basic software or hire a professional to do it for you.
Take The Guesswork Out of Incentives
Not sure which incentive will work best for you?
Try different content, headlines, layouts and styles with OptinMonster A/B testing. Find out more.